Email This Post
Check it out!!
Podcast: Play in new window

Email This Post
The saga continues!!!
Podcast: Play in new window

Email This Post

Alan Graham is Frankie Setback,
or is Frankie Setback Alan Graham?
Now I'm really confused
and the Mystery continues at …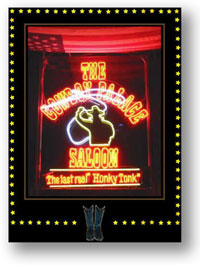 The Cowboy Palace Saloon
21635 Devonshire Street
Chatsworth, CA 91311
(818)341-0166
Their website is www.cowboypalace.com
The talent show is every Monday night beginning at 9:00 PM and is hosted by Chad.
Recorder Live: March 24, 2008
The Chad Watson Band
Chad was on Bass.
His website is www.chadwatson.us
Chad was Charlie Rich's bass player for years and has also toured and recorded with The Imperials (Elvis' gospell singers) Delaney Bramblett, Albert Lee, Ronnie Milsap, Freddie Fender and many others.
Vern Monett was on guitar and has played with Randy Miesner and toured with Freddie Fender until his passing. Vern played pedal steel guitar with Freddie.
Jim Salisbury was on drums, but Owen Goldman played drums during Evan's two songs. Owen tours with Ray Manzarek and Robby Krieger of The Doors as drum tech for Ty Dennis.Lee Harper on rythm guitar.
Mickey Wells was on pedal steel guitar.
Podcast: Play in new window
Podcast (podcast2): Play in new window