Email This Post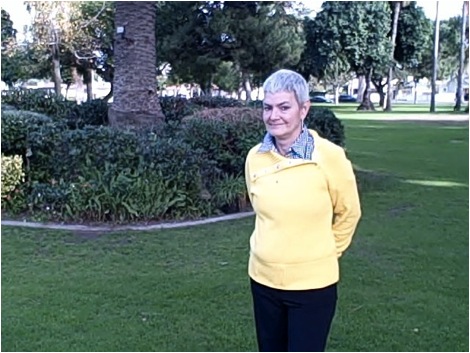 Kimberley Graham grew up on our lovely island of Coronado.  She is 53 years old, married for two decades, and home schooled her two children.  Kimberley was also selected as one of San Diego's 50 Best Moms the same year!
While educating her children, she worked as a waitress at local resorts, Loews Coronado Bay Resort and Coronado Island Marriott Resort/Le Meridien where she cultivated many long standing relationships with the local community as well as world travelers and celebrities.
In February of this year, she was lucky enough to self detect a lump on one of her breasts.  After undergoing two surgeries, she is currently undergoing a series of chemotherapy treatments which will be followed by radiation and hormone therapy.  Kimberley is one of the fortunate breast cancer survivors as a result of her early detection of the disease.
Unfortunately for Kimberley & her family, she had already been battling with health issues that have left her unable to work for the last year.  The Grahams have exhausted their savings and funds available through conventional resources.  Due to the loss of her employment, which she held for the last eleven years, Kimberley also does not have health insurance.  The Grahams are facing very uncertain times as Kimberley continues to undergo treatments sought to provide the recurrence of this deadly disease.  You can make a big difference in Kimberley & her family's immediate future security.  Donate today.  Assist Kimberley with your generosity.
The Kimberley Graham Cancer Recovery Fund will be holding a series of annual fundraisers aimed at assisting first her family & then passing the torch to other needy families faced with similar situations.
Currently, Kimberley has enrolled in college to complete her court reporting studies which were put on hold while she raised her children.  She sets an exemplary standard for women who are facing extreme struggle and do not let the challenges stand in their way.
Make checks payable to or make donations directly to:
Kimberley Graham Cancer Recovery Fund/Bank of America
Or directly to the family at:
308 Orange Ave., 24
Coronado, CA  92118
(619) 435-4597
biggal21@yahoo.com

Email This Post
I Remember Jim Morrison
"As intimate a portrait of Jim Morrison's character and the forces which shaped his life and death as the reader is ever likely to encounter…" 
This book is not just another rehash of the same old sensational tell-all dirt and gossip, but a collection of bitter and sweet memories concerning the life and times of
Jim Morrison a.k.a. "The Lizard King".